Lyrics
[Chorus]
Let's Marvin Gaye and get it on
You got the healing that I want
Just like they say it in the song
Until the dawn, let's Marvin Gaye and get it on

[Charlie]
We got this king size to ourselves
Don't have to share with no one else
Don't keep your secrets to yourself
It's karma sutra show and tell
Woah
There's loving in your eyes
That pulls me closer
It's so subtle, I'm in trouble
But I'd love to be in trouble with you

[Chorus]
Let's Marvin Gaye and get it on
You got the healing that I want
Just like they say it in the song
Until the dawn, let's Marvin Gaye and get it on
You got to give it up to me
I'm screaming mercy, mercy please
Just like they say it in the song
Until the dawn, let's Marvin Gaye and get it on

[Meghan Trainor]
And when you leave me all alone
I'm like a stray without a home
I'm like a dog without a bone
I just want you for my own
I got to have you babe
Woah
There's loving in your eyes
That pulls me closer
It's so subtle, I'm in trouble
But I'd love to be in trouble with you

[Bridge]
Let's Marvin Gaye and get it on
I got that healing that you want
Just like they say it in the song
Until the dawn, let's Marvin Gaye and get it on

[Chorus]
Let's Marvin Gaye and get it on
You got the healing that I want
Just like they say it in the song
Until the dawn, let's Marvin Gaye and get it on
You got to give it up to me
I'm screaming mercy, mercy please
Just like they say it in the song
Until the dawn, let's Marvin Gaye and get it on
Wheni first heard the song on the radio, i actually thought it was just another catchy oldie which was trendy in the 90s. But in fact, when i went on to hear Meghan's Trainor's part, i knew definitely by the beat and the amplifier that it was definitely a new hit that was coming up.
Damn, Meghan and Charlie ought to get ready to be the next big thing man, i mean like almost every song that comes from them becomes a hit. For example for Charlie...
1. See you again- Charlie Puth ft. Wiz Khalifa (It's a really sad song://)

And for Meghan...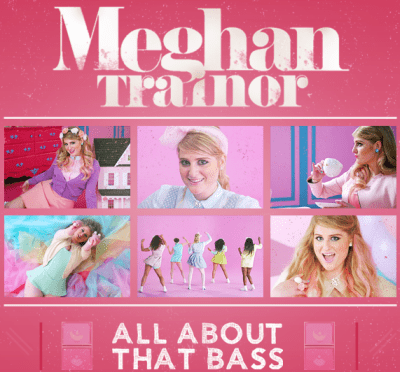 1. All about that bass by Meghan Trainor
2. Lips are moving
3. Dear Future Husband




I can see their talent developing and people are starting to recognize the talent and strength in their music. I listen to this song almost everyday with my friend and after a long, boring lesson of science when we get sick of not being able to comprehend why we were ever learning why forces are cool, me and my friend would become music buddies and listen to this song on the earpiece together:) It absolutely soothes both the mind and the heart, such a sweet song, don't you think?
Also, i did some research and apparently, Marvin Gaye was a singer cum songwriter and helped to shape the music back in the 90s. Its so cool how Charlie said he was just sitting in a cafe in Hollywood when he came up with the beat of the song! Finally, don't forget to check out these 2 amazing artists and their hits ive mentioned above!! Thanks for your support readers!!!